WorldVentures' top Asian affiliate sues for $243K in unpaid commissions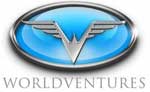 Since revealing WorldVentures owes one of its affiliates almost $100,000 in unpaid commissions, we're receiving confirmation that other affiliates are in similar predicaments.
One such affiliate is WorldVentures' top Asian affiliate, Dennis Bay.
Bay resides in Hong Kong and, in a lawsuit filed in Texas on April 11th, cites himself as WorldVentures' number one earning affiliate "for all of Asia".
As an independent representative of WorldVentures, Bay has spent the last seven years building his business and traveling across the country promoting WorldVentures.

Roughly seventy percent of the entire company downline in Asia market is from Bay's work.

Bay has, through his own hard work, marketing, and sales efforts, helped build WorldVentures into what it is today, making the owners a tremendous amount of money in the process.
Bay himself claims he is entitled to a "monthly salary" of $60,164.
Starting last October and without prior notice or warning, WorldVentures stopped paying Bay.
Thereafter, WorldVentures for a period of months, continued to fail to pay the monthly salary commissions as required by the WorldVentures Compensation Plan totaling $243,057.00.

WorldVentures admits that it owes Bay $243,057.00, but it refuses to pay.
Bay claims WorldVentures CEO Josh Paine promised to get him "caught up", but as of April 2018 Bay's owed commissions remained unpaid.
Despite the fact that Bay has already performed the work for which he is owed compensation and the fact that WorldVentures has benefitted financially from that work, WorldVentures, owes all amount of unpaid commissions.
Bay argues that this puts WorldVentures in breach of the affiliate agreement he signed back in 2010.
In his lawsuit, Bay seeks $243,057 in damages, pre and post judgment interest, attorney fees and court costs.
At the time of publication, Bay's case is slated for Dismissal for Want of Prosecution on August 13th.
A case may be dismissed for want of prosecution (DWOP)on failure of any party seeking affirmative relief to appear for any hearing or trial, or failing to take certain specified actions of which the party had notice.
It is unclear whether Bay residing in Hong Kong is factor in the scheduled dismissal.
For their part, rather than pay the hundreds of thousands of dollars in unpaid commissions they owe, WorldVentures are instead suing top-earners and former employees for daring to seek income elsewhere.