WorldVentures pyramid scheme warning issued in Rwanda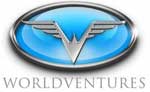 Following an internal investigation into WorldVentures by Rwandan authorities, yesterday the Rwanda Development Board issued a pyramid scheme warning to the public.
The RDB's announcement, signed off on by CEO Clare Akamanzi, states that WorldVentures is operating in Rwanda illegally.
According to the RDB, the illegality of WorldVentures in Rwanda is two-fold;
Firstly the company is not registered to do business in Rwanda, as required by law.
Yet despite this, the RDB claims to have observed
some company representatives (claiming) they have authorization from the Rwanda Development Board and other Government entities – a false claim, intended to delude the public.
Secondly, writes the RDB;
Having investigated the business model of this company, it is our conclusion that it possesses characteristics of a pyramid scheme.

We want to stress to the public that pyramid schemes are illegal in Rwanda.
Rwanda's WorldVentures ban follows similar outcomes in Norway and Malaysia.
WorldVentures also ran into regulatory trouble in South Africa in 2015, however the outcome of the investigation was never made public.