WorldVentures file lawsuits globally, MaVie allege manipulation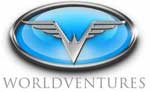 Having overturned a previously granted TRO, MaVie are now defending WorldVentures' lawsuit to either settlement or trial.
In addition to their lawsuit in the US, it has come to light WorldVentures has filed related lawsuits in South Africa and Singapore.
Since initiating this lawsuit, Plaintiffs have launched a worldwide litigation attack to squelch fair competition and intimidate active and former WV representatives and employees.
The lawsuits target former WorldVentures employees and affiliates who are now marketing and/or employed by MaVie.
In an emergency motion filed on July 17th, MaVie allege WorldVentures' filed the lawsuits to 'prevent fair competition and manipulate the market'.
In addition to suing MaVie and Ariix in the US, WorldVentures has filed suit against Devraj and Cassandra Soojay and Kemble Morgan in South Africa, and James Lee (Lee Keng Cheong) in Singapore.
An additional lawsuit in Texas has also been filed against Carlos Rogers.
Common to these lawsuits is WorldVentures seeking an ex-parte injunction.
The problem is WorldVentures are relying on the same evidence they used against MaVie and Ariix, which failed to secure a preliminary injunction.
Evidence of manipulation cited by MaVie include WorldVentures
seeking to prevent Kemble Morgan from sharing a copy of the preliminary injunction hearing transcript to local counsel in South Africa (to use for his defense) and
changing their policies and procedures in June 2018 and then trying to enforce them retrospectively in previously filed litigation
Through these actions, MaVie allege WorldVentures are trying to "bully individuals into submission".
The emergency motion filed on July 17th pertains to WorldVentures' lawsuit against James Lee in Singapore.
MaVie allege WorldVentures are litigating the matter based on 'mischaracterized activity in this case' (the MaVie Ariix lawsuit).
WV based their request for injunctive relief (against Lee) upon this Court's issuance of the ex parte temporary restraining order, but did not openly and conspicuously notify the Singapore Court that the temporary restraining order had been modified and subsequently dissolved.

Further, WV failed to fully and accurately inform the court regarding testimony and statements made at preliminary injunction hearing that are inconsistent with the relief they now seek.

Instead, they selectively obfuscated the preliminary injunction proceedings and concealed material facts from the Singapore
Court.
As I understand it, WorldVentures' High Court case against Lee is based on the granting of a TRO, selectively leaving out that it was later overturned.
The Singapore High Court has scheduled a hearing on July 24th to decide the matter, hence MaVie's emergency motion for a transcript.
The hearing in question was held across June 26th and 27th. As per local court rules, transcript access is limited to "specified personnel" for ninety days.
Lee or his Singapore counsel don't fall into that category (typically parties involved in the case), and so MaVie are requesting an exemption.
Advanced Wellness makes this request so that the Singapore Court may have a complete understanding of the proceedings before this Court and the facts that came to light during the preliminary injunction hearing.
Following being notified of requests to provide the preliminary injunction hearing in their international cases, WorldVentures moved to seal the entire transcript on the basis it contains "trade secrets".
The actual hearings the transcripts are of were open to the public, and at no time during them did WorldVentures request a closed hearing.
As at the time of publication, WorldVentures haven't provided any specific examples of trade secrets in the transcript to the court.
My take?
Yeah, I'm gonna have to side with MaVie on this one.
Trying to obtain injunctions in international jurisdictions on the basis you were granted a TRO in the US, but leaving out that the TRO was subsequently overturned, is pretty dodgy.
And it's even more dodgy to try to suppress evidence by denying access to the transcripts.
At the very least it raises ethical questions about how WorldVentures are presenting the current status of their litigation against MaVie and Ariix in international litigation.
If there's a solid chance the transcript will result in the sought after TROs in South Africa, Texas and Singapore against former affiliates will fail, then the defendants in those cases have every right to present the transcript as evidence.
Even more so upon consideration WorldVentures is misrepresenting to these courts that the TRO is still in place.
And the choice of South Africa is certainly a strange venue to pursue retaliatory litigation, considering WorldVentures was the subject of a national pyramid scheme investigation in 2015.
Oh and irony? The basis of WorldVentures' initial lawsuit against MaVie and Ariix is unfair competition.
A decision on MaVie's emergency motion is pending. Stay tuned…
N.B. The emergency motion referenced in this article was filed by Advanced Wellness Solutions.
Owing to common ownership between Advanced Wellness Solutions and MaVie, I've combined both parties as one.