HTTPS Implementation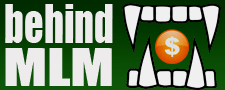 The next step in Google's New World Order for the internet was to begin showing "not secure" for non-HTTPS websites in the Chrome address bar.
This update rolled out earlier this week.
I'm not going to get into why a simple blog that has nothing to do with ecommerce, or has readers input anything more sensitive than a comment name, email and comment needs to be "secure", as apparently to the big G it doesn't matter.
I began researching HTTPS implementation in earnest this afternoon. Initially I was going to wait until next month to get onto it (still recovering from responsive design), but then decided while it was fresh in my mind I might as well give it a go.
After one or two hiccups I managed to get HTTPS up and running, however there's one or two things I need to sort out on the design side of things before we get that stupid green padlock.
Bear with me while I work through it. Basic site functionality is there but some elements might be broken (working on search as we speak).
Thanks for your patience and apologies for any inconvenience.