Holiday break…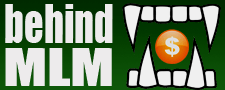 I think it's been about four years since I took my last proper holiday break from BehindMLM.
Anyway I'm due for a break to recharge the batteries.
Cell phones these days means I won't be offline but reviews will resume around next Wednesday.
Comments will go live as normal and If there's any breaking news I'll still be able to cover it. We should be right though, it's been pretty quiet the last few weeks.
Thanks for the ongoing support and readership! See you in a few days.